Working with The Beverage Group, you will have access to no less than three markets – Sweden, Norway and Finland. We have offices in Stockholm, Oslo and Helsinki and sharing information is never far away. Distributing our products in all three markets has huge advantages, meaning that we can put more work time in each producer that we collaborate with.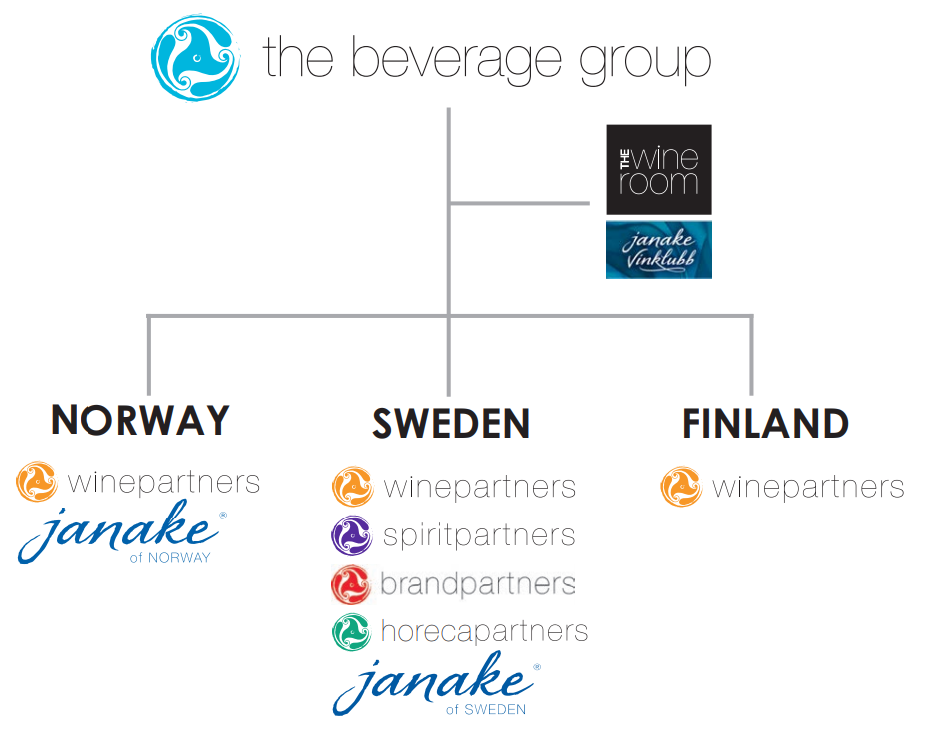 Long-term relationships and close communication with our producers build our brands and set our priorities. Only together with our producers we can be truly successful. Collaborations has since day one been a key feature of our strategy to establish a strong Nordic company with all competences and services needed for our producers.
Steadily growing
The Beverage Group is the parent company of a company group that import and sell alcoholic beverages to the Nordic market since 2005. In 2017 the Beverage Group acquired Janake Wine Group, and our next object is to reach one billion SEK in turnover. The vision is to be a branch leader within 5 years. At present, the Beverage Group market and sell over 700 quality wines and other alcoholic beverages.