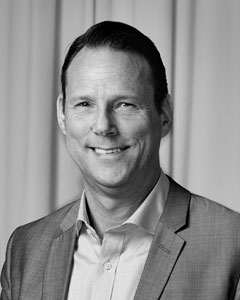 Pierre Höglund
Logistics Director Nordic The Beverage Group
We collaborate with the leading Nordic logistics and distribution companies to get the best possible solution for each market.
A Nordic Logistics solution
The volume of wine that we supply to the Nordics require the best logistics partners. In Sweden and Norway our partner is Skanlog. Skanlog is a leading independent logistics specialist with full coverage. They offer a complete package of supply chain management solutions, customized to meet our special needs and requirements. The efficient and streamlined organization with well-educated and motivated employees provides us with the best quality, service and optimal solutions within logistics. Skanlog AS is located in Oslo and Skanlog AB in Eskilstuna 110 km from Stockholm.
In Finland, ME Group is one of the biggest providers of alcoholic beverage logistics services for the domestic market, and the biggest supplier of logistics services to the duty-free market in the Baltic Sea area. ME Group's comprehensive range of services has been created for its partners and customers and guarantees high levels of cost efficiency and reliable delivery. By taking care of the logistics, ME Group leave its customers free to concentrate on product quality, marketing and sales. Smooth logistics equals secure delivery to the consumer. ME Group is located in Turku, the third largest city in Finland